Reveillon Night Esquina Carlos Gardel Tango Show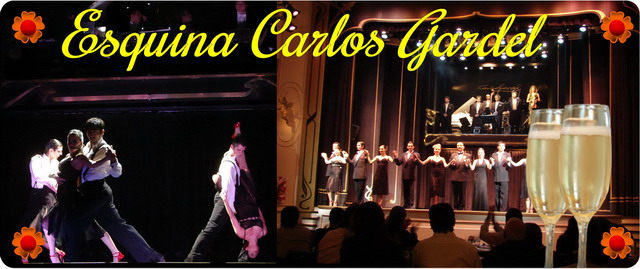 Price      USD 270           USD 249,90

Gala Party and Tango Show in New Year's night at Esquina Carlos Gardel!
The most recommended Tango Show prepared a special Reveillon night for you! Esquina Carlos Gardel offers a night of surprises and enjoyment. As soon you arrived in the free shuttle, you will get a VIP reception with a variety of cold cuts, terrines and cocktails. The gala dinner is in three steps well joined by wines and champagne, and after it the most chosen Tango Show of Buenos Aires. There will be also a surprise show (I can't give details!) and at midnight after the Toast the DJ party starts, always supported with a sweets table and champagne plus other cocktails. The place is a party place from it genetics, It was originally one of the top cabarets of Buenos Aires!





New Year's Schedule at Esquina Carlos Gardel

8.00 pm          Transfers in from hotels
8.30 pm          Welcome cocktail with vip snacks
9.30 pm          VIP Dinner
10.45 pm        Tango Show
11.30 pm        Surprise Show
Midnight!        New Year's Toast with champagne
After Toast     Dessert Table with cocktails and free champagne
                       DJ party
                       Transfers out from 1.30 am each 30 minutes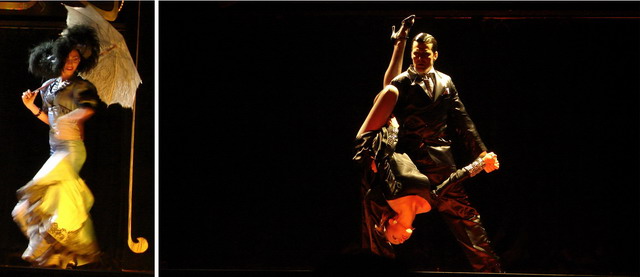 Welcome VIP Cocktail at Esquina Carlos Gardel

Assortment of cheese and cold cults
Variety of terrines
Smoked salmon with focaccia
Beverages
Soft drinks
Wine
Champagne
Whisky
Cocktails



Reveillon Menu at Esquina Carlos Gardel

Starter
Organic mushroom terrine, brioche bread, sprouts, and pepper vinaigrette

Principal
Smoked eye steak, potato and beetroot cannelloni, mustard sauce, and brie cheese.
Vegetarian Option: Sun-dried tomato, mascarpone and blue cheese round ravioli with creamy
pistachio pesto

Dessert
White-chocolate clafoutis with pears in citrus syrup (sided with ice cream)

Beverages included at the Dinner
Water, soda, beer
Wine
Rutini Cabernet Malbec / Sauvignon Blanc
Bodegas La Rural
Chandon Extra Brut Champagne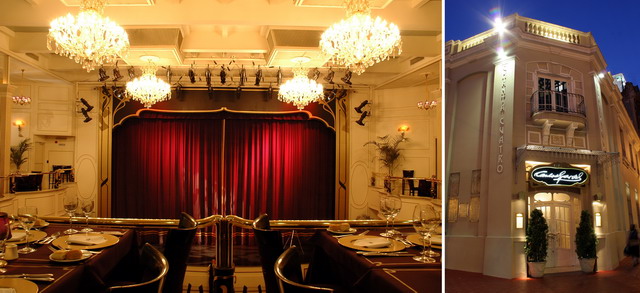 Payment and eventual refund

Due to the special characteristics of the event, payment must be done in advance and the partial refund of 80% is able to be done only until 48 hs before the event (6 pm of Dec 29th). You can do a safe payment via Paypal, just explore the many options and choose your best night in Buenos Aires!
For any other day the rates and conditions are the ones shown on the rest of the website.